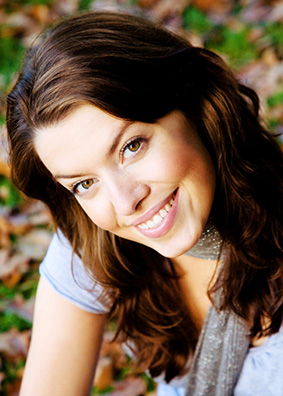 Cosmetic dentistry can restore or improve the appearance and functionality of your smile. Doctor Ross takes advantage of the latest dental technology to provide you with highly effective cosmetic procedures.
Cosmetic Dentistry for Confidence
Cosmetic dentistry can give you the confidence you need to smile and laugh freely in every social situation. You may feel better about speaking with your co-workers, giving presentations or reports, and interacting with brand new acquaintances. When you can smile with confidence, you can live with pride in your appearance and in yourself.
Cosmetic Dentistry for Health
Doctor Ross can do more than improve the appearance of your smile with cosmetic dentistry. He can increase your long-term oral health by giving you a straight and beautiful smile.
When you see a beautiful smile in the mirror, you will feel more motivated to brush and floss regularly to maintain your attractive grin. You will also find it much easier to remove bacteria from your gums and teeth when you are working with a smooth and consistent surface.
Services We Offer
Our dental professionals offer all of the following cosmetic procedures and more:
Tooth-colored fillings
Dental crowns and bridges
Inlays and onlays
Tooth whitening
Porcelain veneers
Invisalign
Benefits of Cosmetic Dentistry
How can cosmetic dentistry transform your smile? Cosmetic dentistry can:
Correct an overbite or crossbite
Brighten your teeth
Repair chips, cracks, and breakage
Fill gaps in the smile
Change the size or shape of unappealing teeth
If you have ever felt ashamed to share your smile, it may be time to talk with Dr. Ross. He will help you determine which cosmetic procedures can change your life, enhance your appearance, and improve your self-esteem. We will find a method that is affordable and effective for you!
Ready to benefit from a perfect smile? Please contact us today! We will schedule a consultation with one of our experienced professionals at your earliest convenience.